Happy Fall Everyone! I hope all of you are taking time to look around at all the new changes this season brings, it's time to start taking those fall pictures!
The November crop weekends at Sawyer Memorial Building will be:
Crop 1:
Friday the 5th from 3p-12 and
Saturday the 6th from 9am-12midnight.
Crop 2:
Friday the 12th from 3p to 12 and
Saturday the 13th from 9am-12midnight
Cost is $5 per table per day. All participants are welcome to come 1 day or both days..note your preference on your RSVP email so I'll know what days to reserve for you!
Prepayment is not required, but we are limited to 20 6' tables, so make your plans promptly. To RSVP simply send an email and let me know which day you would like to come. Email is:
a_sawyer208@yahoo.com
or reply to your event invitation from Facebook, MeetUp, etc.
*** Due to upcoming medical procedures in my future, there will be no December Crops but I will have a few classes and short crops in Michael's and JoAnns that you are welcome to attend. *** See my calender on the website for details :))
November Specials!
"A Little More Thanks!"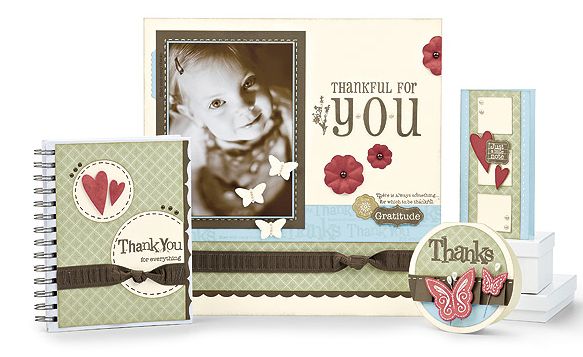 During the month of November, Close to My Heart, is expressing "A Little More Thanks" to you with a
FREE My Acrylix stamp set of your choosing
.
When you place a minimum order of $100 (before shipping and tax), not only will you receive the November Stamp of the Month ("A Little Thanks"...$22.95 value) FREE, but you will also receive one free stamp set of your choice from the Autumn/Winter 2010 Idea Book FREE
(free stamp sets include set sizes A, B, C and D. Stamp sets that are not available as the free set include Workshops on the Go stamp sets, E-size stamp sets, and customizable K stamps. Tax and shipping apply)
.
That means if you spend $100 (before shipping and tax) you could get $45.90 in stamp sets absolutely FREE!
To take advantage of this AWESOME special, just
click
here
to enter my website, then click on "shop online". You will be prompted to add the FREE Stamp Of The Month (A Little Thanks) and a free stamp set of your choice at the end of your order.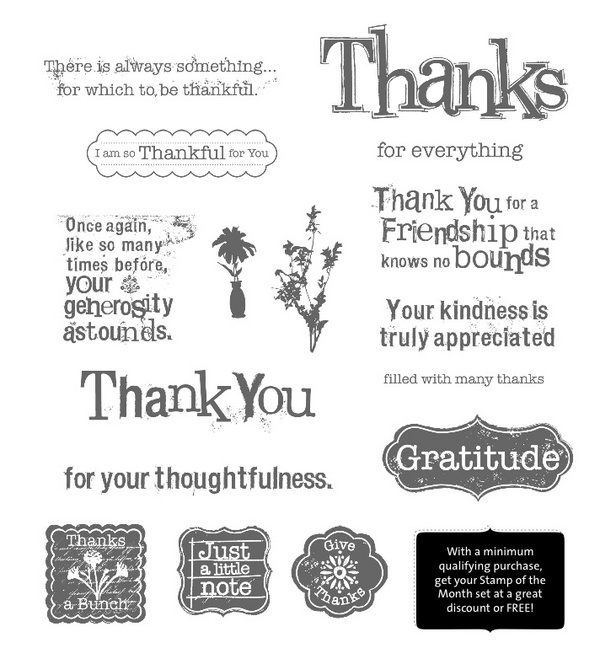 Stamp of the Month set for November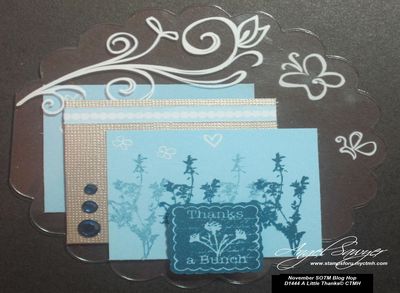 Front of my card using SOTM set.
Supplies: CTMH Clear scallop card - Nov SOTM set, Love story rubons, Blue Sparkles.
November News has just gone out to all the email addresses ` If you'd like to get my newsletter to your email too - Just use the link on the sidebar to sign up - You can unsubscribe at any time :)
~ Have a great day! Angel